In the previous blog I highlighted some of my favorite collector covers from the Chinese Street Fighter comics. Today we're going to look at some of the other memorable special issues that they printed. Often a special issue not only came with a unique cover, it also came with a collectible. Some of these things were postcards, puzzles or calendars featuring the best covers from the past year. Sometimes these issues came with an embroidered hat or sweatband featuring a character. The best were even more original. Take Chun-Li for example, when the publisher wanted to celebrate the character in Street Fighter Zero they distributed spike bracelets to their fans.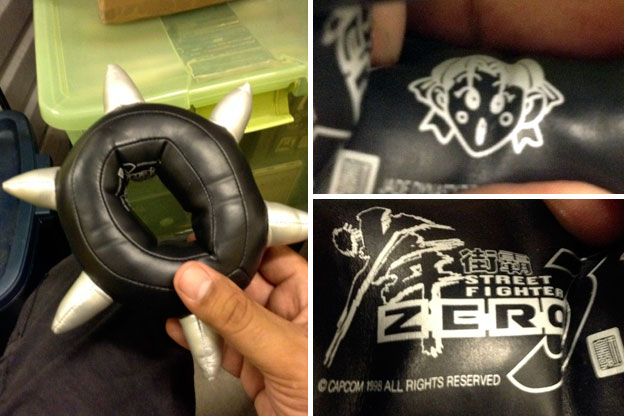 Of course the bracelet was foam wrapped in vinyl, but it was a very clever marketing toy. In what other country did Capcom create anything like that for their fans? Another soft good that they distributed through the comics was actually attached to the cover of a comic. The Spanish assassin Balrog (Claw) wore a trademark mask. The publisher of the Street Fighter Zero comics created a die-cut cover of Balrog wearing the mask. Fans could remove the mask and wear it. Imagine being a kid and being a huge fan of Street Fighter. How awesome would it be if your favorite comic book came with a goody on a regular basis? What if Marvel did the same for Spider-Man, or DC for Batman? People would be all over it.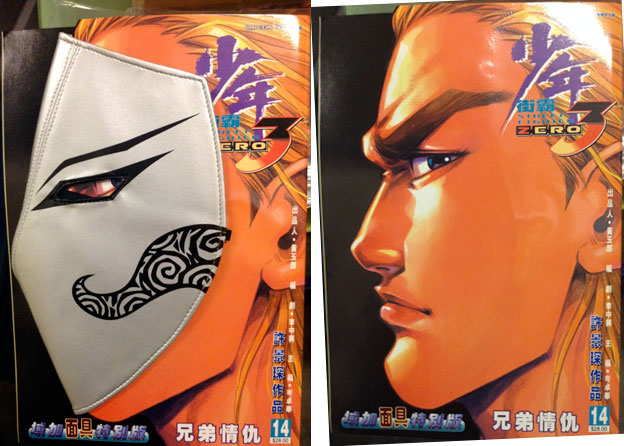 Granted in the US there have been unique collectibles released with comics as well. The Batman trade paperback A Death in the Family came with a grotesque Joker mask and the Court of Owls came with an owl mask. Fans had to wait until the specific series had ended and was put into a TPB before they could buy it. Yet overseas these giveaways are more common. In Italy for example the Topolino (Mickey Mouse) comics sometimes come with toys, called gadgets. The most popular Chinese comics came with all sorts of soft goods and toys on a more regular basis.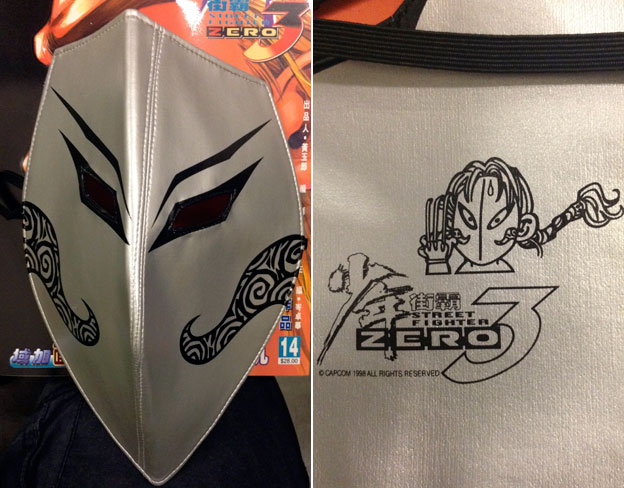 Of all the collectibles I've gotten from the Chinese Street Fighter comics the best one was without a doubt the dog tags worn by Charlie Nash. Like the Balrog issue this comic also had a die-cut cover. There were two holes poked in the sides of the neck were a metal chain and polished metal dog tags were on display. These were full-size dog tags with the name and likeness of Nash. To make sure collectors picked up the issues there was even an embossed Capcom license on them. I wonder how many people that cosplayed as Guile ever tracked down these dog tags.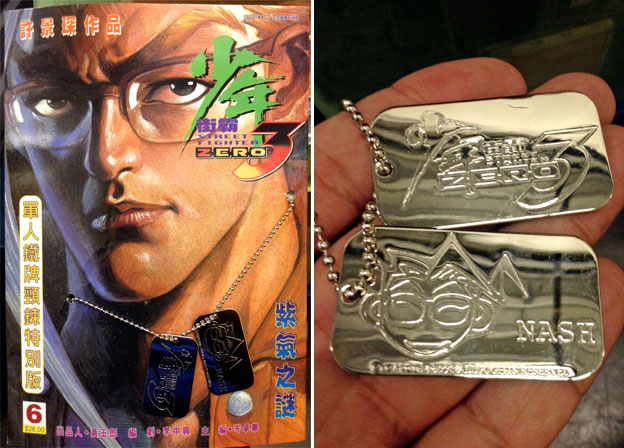 What about you? Do you have any rare or unique Street Fighter items in you collection? If so I'd like to hear about it! As always if you would like to sponsor me
please visit my Patreon page
and consider donating each month, even as little as $1 would help make better blogs and even podcasts!