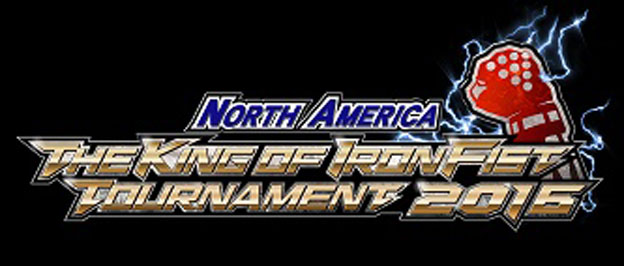 If you like fighting games you are on the right blog. If you like fighting game tournaments and big prize money then you might not be at the right place. BANDAI NAMCO Entertainment America Inc. have kicked off the North America King of the Iron Fist Tournament 2016. Hopefully you have gotten a chance to compete as it has already travelled through a few states. For those that are big on conventions you can actually catch the tournament if you also happen to be going to Wizard World. Only about a quarter of the scheduled dates have passed and there are many more to come. The best part for competitive players is that each tournament event will feature a prize pool of $3,000 with $1000 going to the top winner. If you manage to get to the North American Final the prize pool sits at $20,000 with a cool $10,000 for the champion.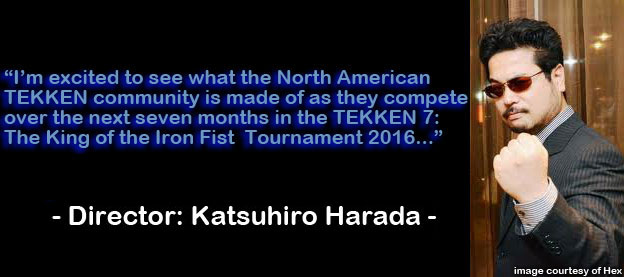 If you need some encouragement the Director of the Tekken Project, Katsuhiro Harada is keeping a close eye on North America and wants to see how our fighting game community competes. Of course knowing about the tournament and entering are two different things.
Here is a link to the official rules and dates from BANDAI NAMCO
. If you manage to win at one of the 18 locations you will receive travel and lodging to the final, scheduled to be at an unknown location. Sources say it might be the G Corporation Headquarters. I'll keep you posted as I learn more. For a list of upcoming and remaining tournament dates see the list below.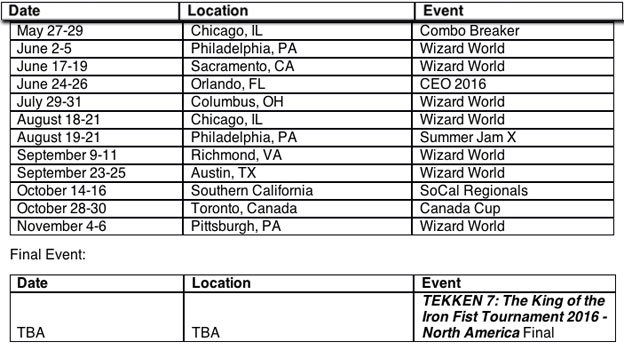 I hope to see you at one of these tournaments!